Motivated by an article I recently read on listening and responding to children, I decided to write about some of the things we can do in our classroom to achieve effective discussions. Communication plays an important role in education, and it has been proven that conversations among students and teachers promote learning and discovery. Moreover, class discussions should be meaningful for students in order to reach the intended outcome. Our primary purpose as teachers is to start listening more to our students' talk and allow them to expand their knowledge by providing new information.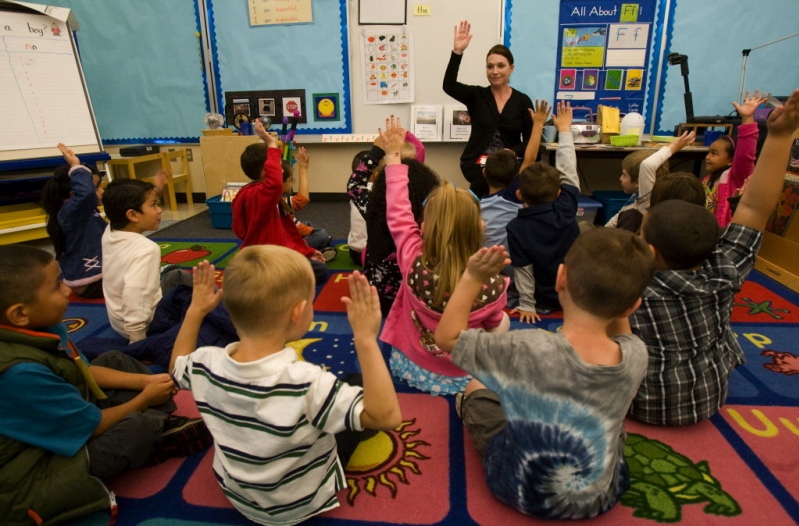 The following tips will give teachers the necessary and basic tools to facilitate meaningful discussions and foster interactive lessons that will improve students' learning.

Setting the purpose. Students are entitled to know the purpose of a class discussion. This helps students understand the importance of the activity and will keep them focused. In my classroom, I usually set the purpose by writing a question on the board. Our main point will then be to come to a conclusion and thus answer the "big question."

Keeping students engaged. Students should be engaged throughout the discussion when presented with a topic that interests everyone and of course motivates them. Also, teachers can capture the students' attention by using our precious technology and many other visuals.

Reinforcing student responses. When teachers praise and reinforce students' work, not only do they motivate children, but they also give them confidence to continue sharing their knowledge. Assessment is definitely essential in education, but students benefit a lot from a collaborator teacher that elaborates on students' answers instead of only evaluating them. Another way to motivate and reinforce students' participation is by using rewards. In my classroom I use "panda paws" which then can be redeemed for prizes. Sometimes I even use bonus points and whoever gets the most paws wins double the panda paws!

Initiating the conversation.

Many students choose not to participate in class

discussions because they are afraid or because they simply do not know what to say. Using sentence starters helps students initiate their thinking process. Sentence starters also help students brainstorm ideas and prevent students from giving all the same answer.





I found these strategies to be very useful and easy to remember when conversing with my students. Our final goal is that we all take advantage of the great benefits effective communication gives teachers and students.





Margarita Contreras is a second grade bilingual teacher at Paul Revere Primary School.