Reviewed by Thomas Hansen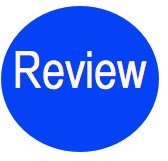 Author: Naomi Steiner, with Susan Hayes
Publisher:
AMACOM Books
ISBN:
978-0814400463
Publication Year: 2008
Pages: 190
Naomi Steiner is a doctor in developmental-behavioral pediatrics and an expert on how children learn languages. Steiner is raising her own kids to be multilingual, and she provides a lot of interesting recommendations for parents who wish to raise their children to become bilingual speakers.
Steiner uses many different language examples, plus stories of real children who have become proficient in more than one language because of the help and planning of their parents. The author also presents seven myths of bilingual learning—such as the notion that not all kids can learn another language. The myths are the typical ones we as language teachers often hear, whether we teach world languages, language arts, English as a second language (ESL), or bilingual education. Little kids are resilient, and their brains are wired for communication. The author does a good job of reminding parents of these facts.
The author explains the importance of parents allowing students to develop all four skills areas, meaning listening, then speaking, then reading, and finally writing. This is the natural order in which children learn languages—at least predominantly—but some of us in second language teaching are great advocates for teaching the skills in a more integrated fashion, even from the early stages.
I do recommend the book, but there are a few comments I will make on it. One weakness is that the explanation of bilingual education and ESL programs (p. 155-158) is a bit vague. The author tries to summarize in just a few short paragraphs rather diverse programs. As most language teachers can tell you, each district—sometimes each building—has a very different model in use. Teachers and administrators of many types of programs may take issue with what the author says too generally about school programs (e.g., p. 80, 155).
The author also mentions that kids could start a different language in higher grade levels, but parents should fight against this. The ACTFL and other standards and recommendations remind us students need long-term programs with high-quality instruction in all four skills areas.
Another point the author makes is in reminding parents that foreign language exploratory (FLEX) programs simply do not produce much proficiency (p. 39-40). The danger of FLEX programs is that they appear to "offer something" in the realm of language teaching—even though they do not produce much. Another issue is that many people will say something like, "Well with the FLEX program at least we have something going on." With that, they do not commit funds to start a bona fide program with the goal of creating language proficiency.
Because the author has a very different perspective on language learning and parenting, I think she can explain things in ways parents understand. The book is a good foundation for parents, and it could also work for administrators and board members looking to increase their language programs.
Thomas Hansen holds an MA in TESOL, has a Ph.D. in Education, and teaches ESL and bilingual education endorsement courses in the Chicagoland region.